Creation of the Western High-Speed Diameter Expressway (ZSD)
Projects in progress
Sphere of activity: Transport infrastructure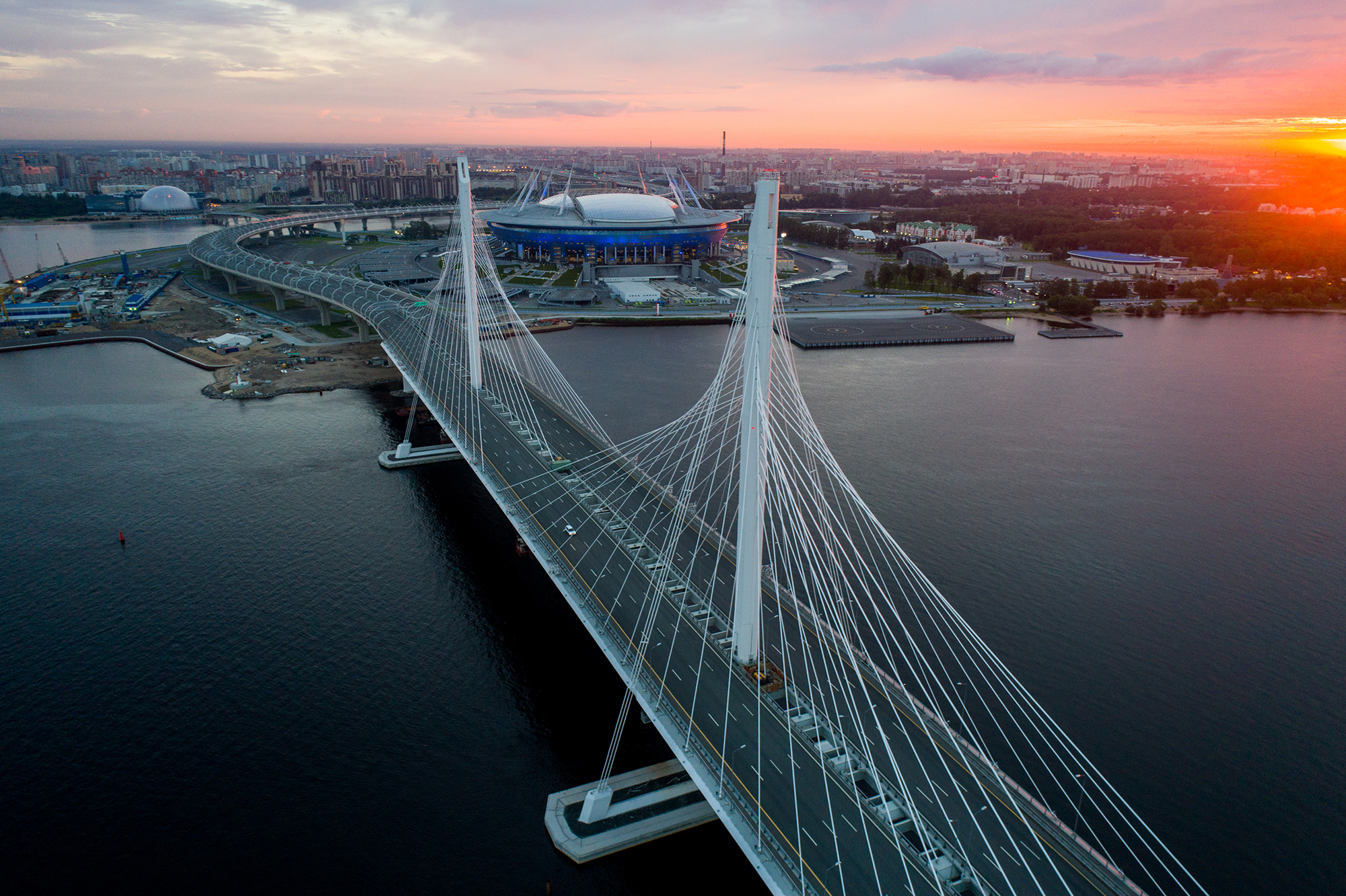 Project description
The creation of the Western High-Speed Diameter Expressway (ZSD), which provides transport links to the Large Seaport of St. Petersburg through the Ring Road with access to federal highways and the countries of Scandinavia, and also reduces the traffic load on the historical center of the city.
A unique paid high-speed intra-city highway that determines the development of St. Petersburg as a major world-class transport hub. The total length of the highway: 46.6 km, 15 transport interchanges, 4-8 traffic lanes, estimated speed of 110 km / h, capacity of up to 128,000 cars per day. ZSD is the world's largest PPP project in the field of creating toll roads.
The project has been awarded by leading world and Russian economic publications and institutes: Project Finance International, Project Finance Magazine, World Finance, Infrastructure Investor, "Securities Market", "Development Award", "Formula of Movement" award of the Public Council of the Ministry of Transport of the Russian Federation.
ZSD is the world's largest PPP project in the field of creating toll roads, one of the first and most large-scale PPP projects in the country, one of the largest construction projects in Russia.
List of projects
Paid private public highway "Western high-speed diameter".
Implementation period
2005-2042
Main project characteristics
The length of the main course of the ZSD is 46.6 km
Number of transport interchanges - 15
Capacity - up to 128,000 vehicles per day
Traffic is carried out in 4-8 lanes
The maximum permitted speed is 110 kilometers per hour
Social economic indicators
The implementation of the Western High-Speed Diameter project will lead to the creation of about 8.5 thousand jobs directly related to the construction and subsequent operation of the highway. In addition, the transformation of the urban environment in the ZSD construction zone requires a large amount of work on the construction and reconstruction of buildings and structures, which also contributes to the emergence of new jobs. The total increase in the number of jobs will eventually amount to 30-33 thousand people.
Investor
«Highway of the Northern Capital» LLC
Amount of investments
RUB 212 billion
Land plot
The southern section is from the Ring Road to the embankment of the Ekateringofka River;
The central section is from the embankment of the Ekateringofka River along the western tip of Vasilievsky Island to the right bank of the Bolshaya Nevka River
The northern section is from Primorsky Ave. to the E-18 "Scandinavia" highway