HYUNDAI MOTOR COMPANY PLANT
Success stories
Sphere of activity: Autoclaster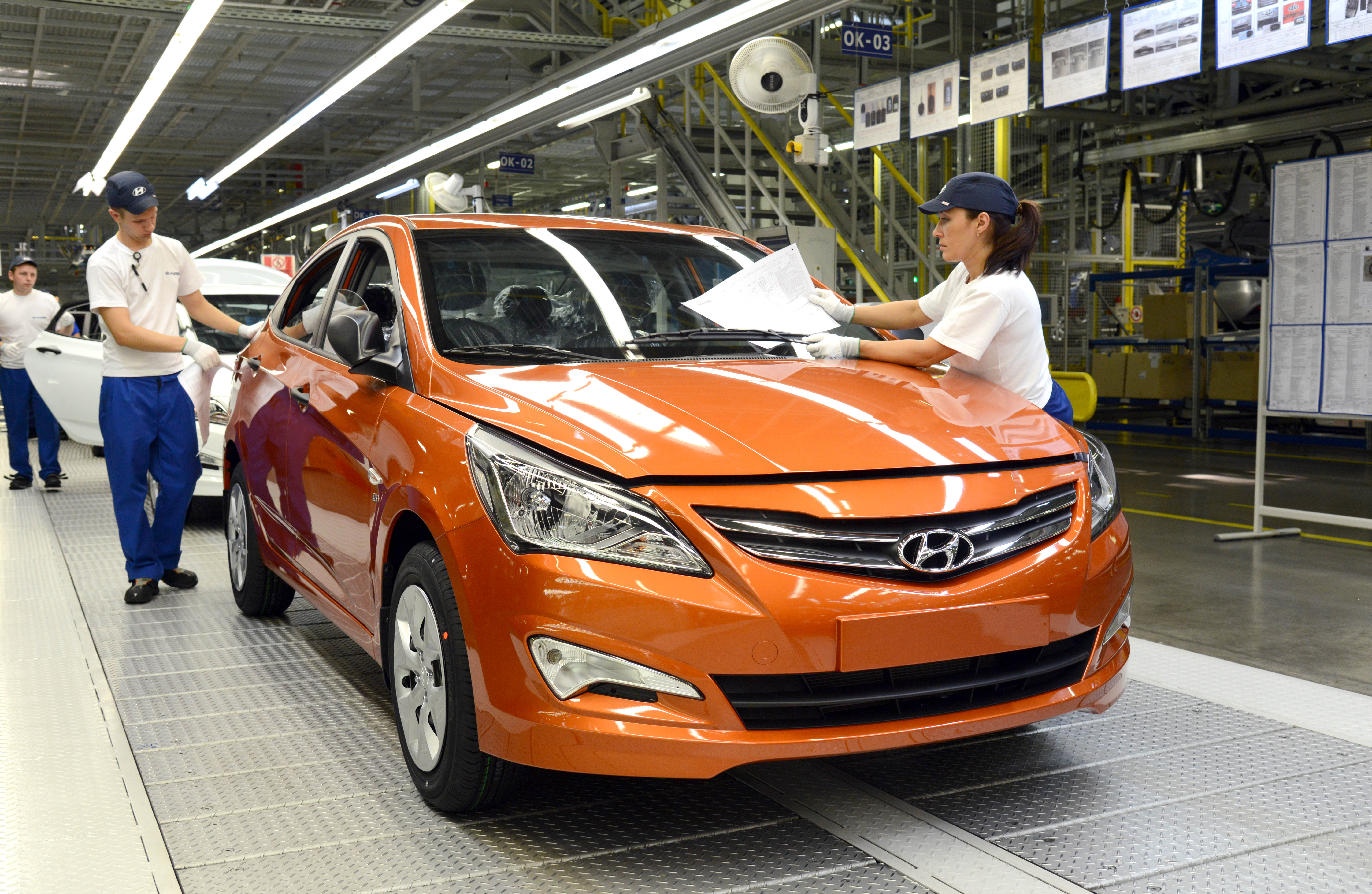 Project description
Hyundai Motor Manufacturing Rus is the first foreign full‑cycle car producer in Russia. The site buildings include press stamping, welding, painting and assembly shops. Hyundai plant is equipped with high‑performance technology equipment to ensure a high processes automation.
Stamping, welding and painting automation ratio is over 80%. Since its very launch, Hyundai plant production has been highly localised (over 45%), due primarily to the eleven Korean component suppliers present in the Northwestern region and cooperation with a number of Russian and foreign suppliers.
The plant produces four new models: Hyundai Solaris and Kia Rio, each coming as a sedan and hatchback. The cars have been specifically designed to Russian consumer requirements and are fit for Russia's roads and weather conditions.
In 2016, Hyundai will launch a new model – a compact SUV Hyundai Creta. Hyundai was the first foreign car producer in Russia to export its products outside the Customs Union in April 2011.
The plant was formally launched on 21 April 2010, and large‑scale production started in January 2011.
KEY FEATURES
buildings and structures area: over 100,000 sq m
production capacity: over 220 thousand cars per year
component localisation: 46%
Implementation period
Start date: 2008
End date: 2010
Social economic indicators
Number of new jobs: 2,200
Investor
Hyundai Motor Manufacturing Russia
Amount of investments
RUB 20.6 billion
Land plot
Address: 20 Levashovskoye Highway, letter A, Kurortny District, Sestroretsk, Saint Petersburg
Area: 200 ha
Project location district
Kurortny
gallery