Tax benefits
Saint Petersburg offers investors a set of tax incentives:
TAX INCENTIVES FOR HIGHER-PAYING JOBS CREATION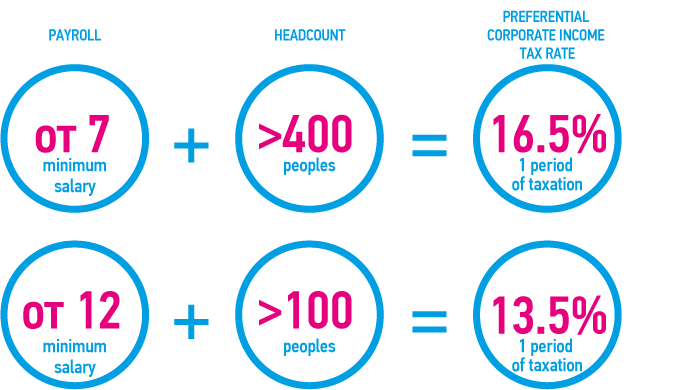 Minimum salary in Saint Petersburg set by the Regional Agreement in line with Article 133.1 of the Labour Code of the Russian Federation in 2016 is RUB 11,700.
INVESTMENT TAX INCENTIVES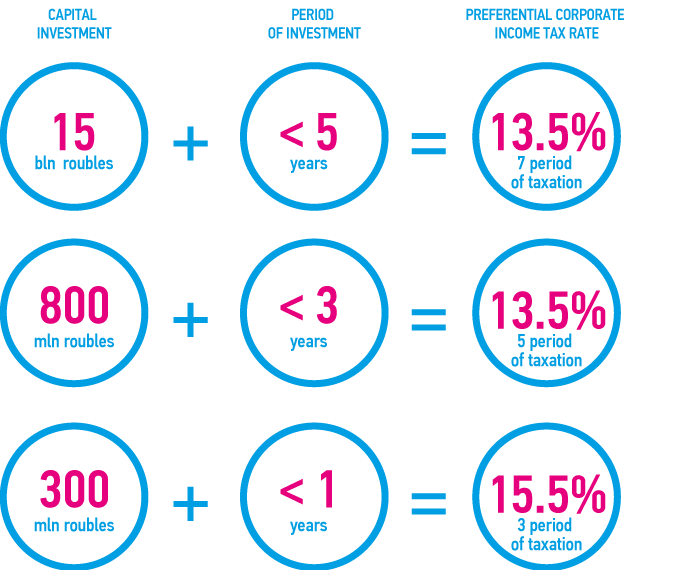 The mandatory condition of granting a tax incentive is the increase of a business entity's average pay up to three minimum salaries.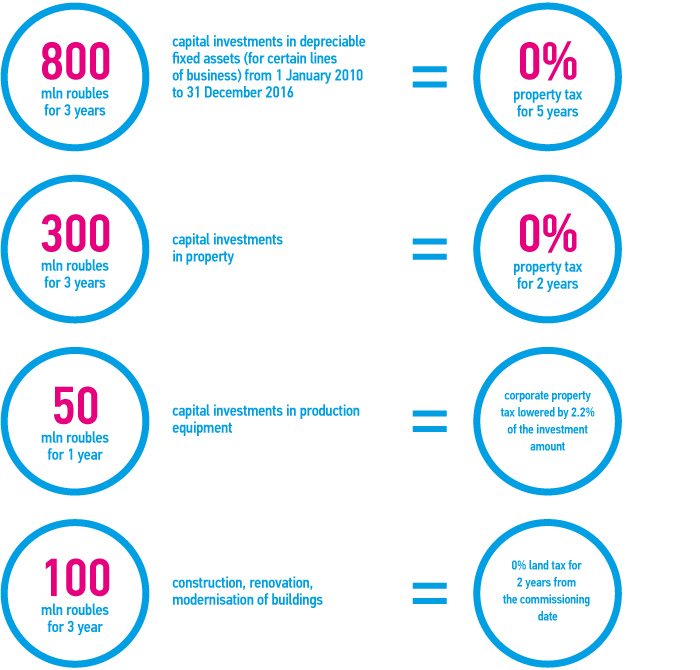 Saint Petersburg guarantees that it will not revoke or amend its tax incentives for three years after the law on the relevant tax incentive comes into force. For more information see St Petersburg Municipal Bylaw On Tax Incentives No. 81-11 dated 28 June 1995.
To obtain tax breaks organizations shall submit to the tax authority where they are registered for tax purposes, as part of their reporting documents, the documentary evidence determined by St. Petersburg's tax preference legislation